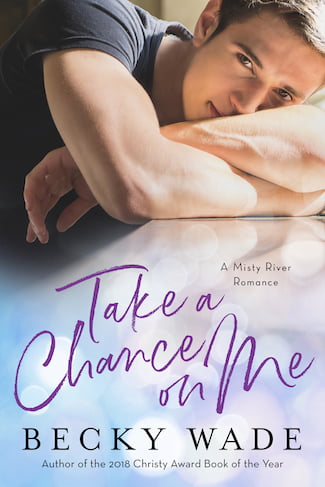 Misty River Romance Novella #0.5
When baker Penelope Quinn steps in to help her brother's family through a medical crisis, she's forced into close proximity with charming Air Force fighter pilot Eli Price.
Penelope has one iron-clad dating rule—she does not date airmen. Months ago, she relaxed her rule with Eli and immediately lived to regret it. After a long deployment, he's now back in Misty River and, to her dismay, she finds him just as tempting as always.
Eli's spent months thinking about funny, feisty, creative Penelope. He once leveraged his focus and drive to become a pilot, his childhood dream. Now he's set on leveraging that same focus and drive in order to convince Penelope to give him one more chance.
This romantic prequel novella introduces readers to the quaint mountain town of Misty River and a brand-new series from Christy-winning author Becky Wade!


Authentic and heart-felt, it is truly an engaging story right from the start. The quick pacing, interesting plot, and likable characters easily grabbed and held my attention page after page.