Bradford Sisters Romance #3

Britt Bradford and Zander Ford have been the best of friends since they met thirteen years ago. Unbeknown to Britt, Zander has been in love with her for just as long.
Independent and adventurous Britt channels her talent into creating chocolates at her hometown shop. Zander is a bestselling author who's spent the past eighteen months traveling the world. He's achieved a great deal but still lacks the only thing that ever truly mattered to him–Britt's heart.
When Zander's uncle dies of mysterious causes, he returns to Merryweather, Washington, to investigate, and Britt is immediately there to help. Although this throws them into close proximity, both understand that an attempt at romance could jeopardize their once-in-a-lifetime friendship. But while Britt is determined to resist any change in their relationship, Zander finds it increasingly difficult to keep his feelings hidden.
As they work together to uncover his uncle's tangled past, will the truth of what lies between them also, finally, come to light?
Excerpt
Click here to read an excerpt
Quotes from the book

Feel free to share on social media!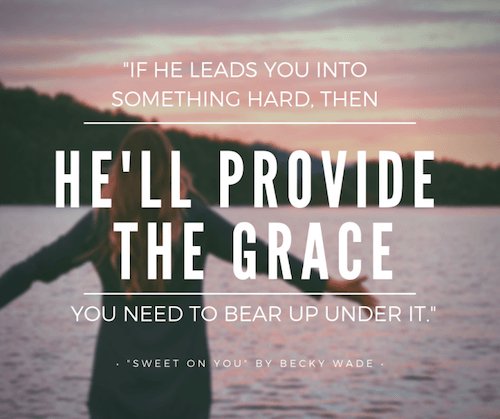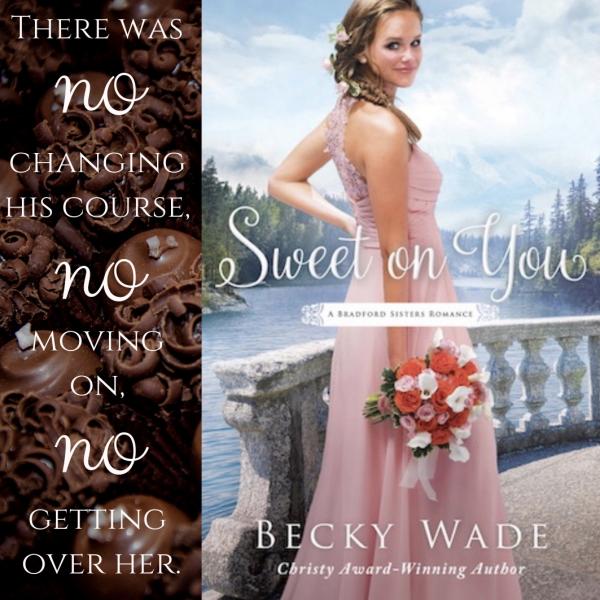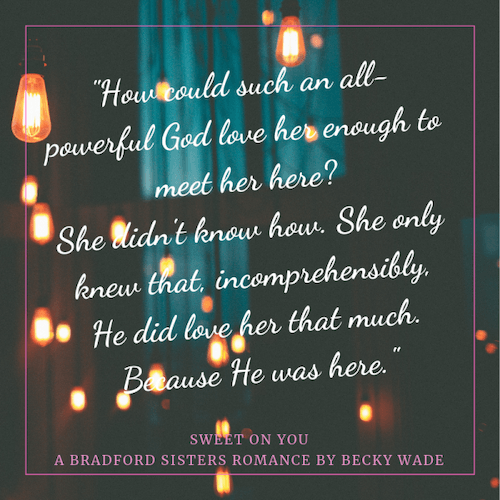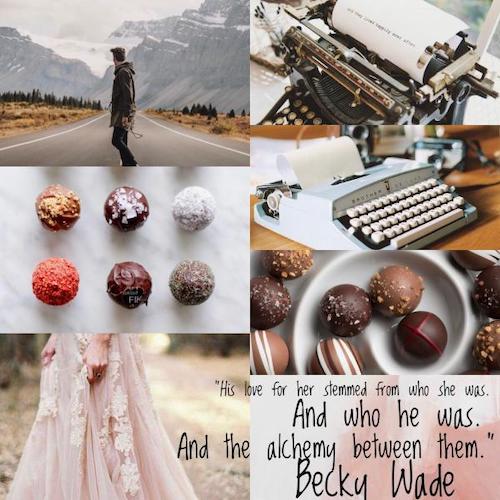 Inside scoop
Click here to see behind-the-scenes photos of the cover shoot
Click here to read an interview with the cover model
Videos
Click button below to visit Sweet on You on Goodreads and add it to your virtual shelves

Click to tweet
What people are saying about Sweet on You
*Finalist in the Contemporary Romance category of the Christy Award, the Evangelical Christian Publishers Association's award to honor and promote excellence in Christian fiction
*Shortlisted in the romance category for the INSPY Award, the bloggers' award for excellence in faith-driven literature.
"Wade will delight readers with mouthwatering descriptions of chocolate and cozy scenes of friendship. Series fans will find this a fitting conclusion." – Publishers Weekly
"It's a rare thing that Becky has pulled off – when the stellar first novel is improved on by the second, and then the second by the third! The Bradford Sisters Romances are some of the very best contemporary romances I have read and will be ones I will reread many times over." – Relz Reviewz
Pinterest board
Click here to visit the Pinterest board for Sweet on You