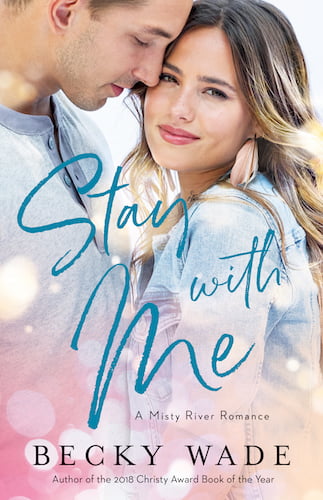 Misty River Romance Novel #1
Loving her is a risk he can't afford . . . and can't resist.
When acclaimed Bible study author Genevieve Woodward receives an anonymous letter referencing her parents' past, she returns to her hometown in the Blue Ridge mountains to chase down her family's secret. However, it's Genevieve's own secret that catches up to her when Sam Turner, owner of an historic farm, uncovers the source of shame she's worked so hard to hide.
Sam has embraced his sorrow, his isolation, and his identity as an outsider. He's spent years carving out both career success and peace of mind. The last thing he wants is to rent the cottage on his property to a woman whose struggles stir his worst failure back to life. Yet, can he bear to turn her away right when she needs him most?

Also available wherever fine books are sold

Stunningly beautiful. Heartwarming. Romantic. Richly inspired with God's grace, love, and forgiveness.
~ Necee Lomelino, RelzRewiewz