Misty River Romance #1

Loving her is a risk he can't afford . . . and can't resist.
When acclaimed Bible study author Genevieve Woodward receives an anonymous letter referencing her parents' past, she returns to her hometown in the Blue Ridge mountains to chase down her family's secret.  However, it's Genevieve's own secret that catches up to her when Sam Turner, owner of an historic farm, uncovers the source of shame she's worked so hard to hide.
Sam has embraced his sorrow, his isolation, and his identity as an outsider. He's spent years carving out both career success and peace of mind.  The last thing he wants is to rent the cottage on his property to a woman whose struggles stir his worst failure back to life.  Yet, can he bear to turn her away right when she needs him most?
Samples of Audiobook
Excerpt
Click here to read an excerpt
Quotes from the book
Feel free to share on social media!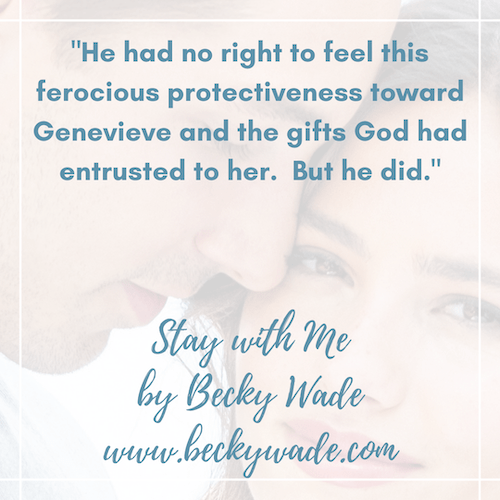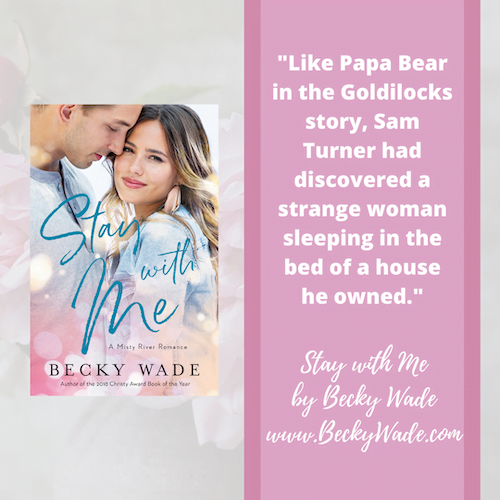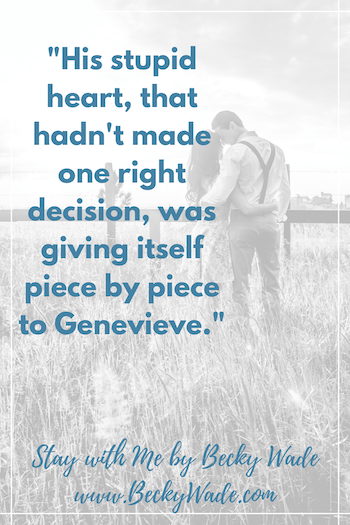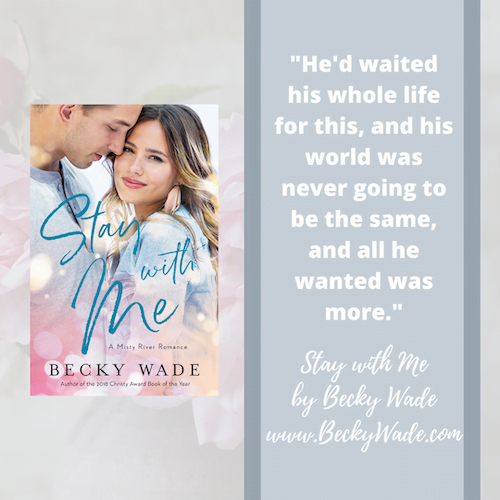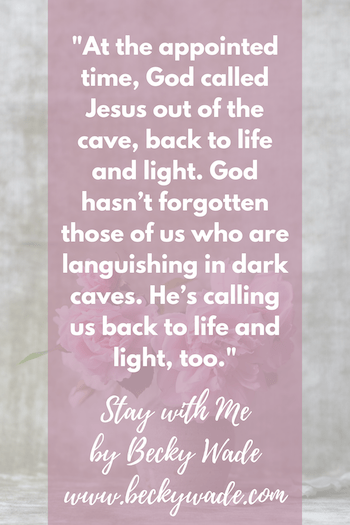 Quiz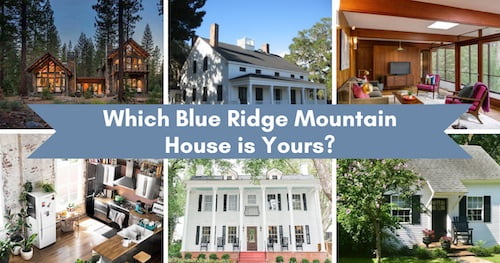 Click here or on the image above to take a quiz and discover which Misty River Romance character's house would suit you best!
Inside Scoop
Click here to see behind-the-scenes photos of the cover shoot
Click here for an interview with the cover models + the runner-up covers
Click here for information on the inspiration behind the Misty River series
Video
Click button below to visit Stay with Me on Goodreads and add it to your virtual shelves

Click to tweet
What people are saying about Stay with Me
*Winner of the contemporary romance category of the Christy Awards
*Winner of the Kipp Book Award in the romance category, given by Fiction Readers Summit
*Finalist in the inspirational category of the Vivian Award, given by Romance Writers of America for excellence in romantic fiction
*Finalist in the long contemporary category of Faith Hope and Love's Reader's Choice Award
"Stunningly beautiful. Heartwarming. Romantic. Richly inspired with God's grace, love, and forgiveness." – Necee Lomelino, RelzRewiewz
"…a phenomenal read." – A Baker's Perspective
"…heart pounding, powerful, sweet romance…" – Happy Cottage Quilter
"Don't miss this one." – She Lives to Read
"I loved it and can't wait to read more in this series…" – Genesis 5020
"Wade's endearing love story will appeal to readers of Susan May Warren." – Publishers Weekly

Pinterest Board
Click here to visit the Pinterest board for Stay with Me