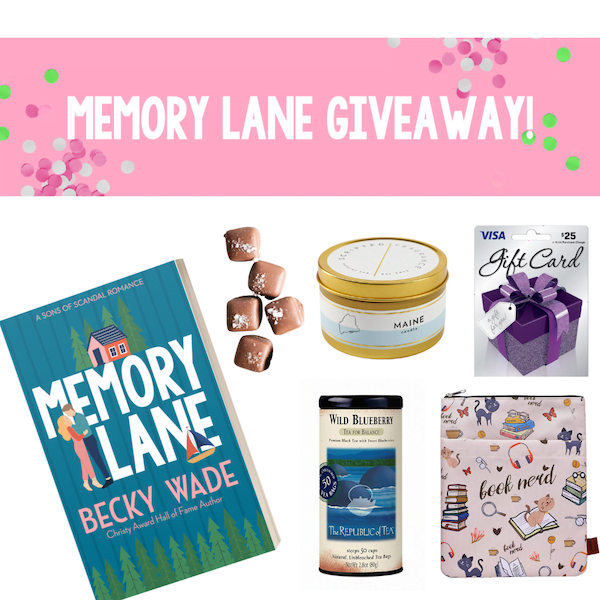 To celebrate Memory Lane's release, I'm offering a giveaway! The winner will receive:
Memory Lane in all three formats — paperback, audiobook, ebook
A "book nerd" book sleeve (which references Remy's love of reading)
A 7oz Maine-scented candle (as a nod to the book's Maine setting)
A $25 gift card to spend anywhere (but preferably on books)
Milk chocolate caramels made in Maine
Blueberry tea (a Maine favorite)
THIS GIVEAWAY IS OPEN TO RESIDENTS OF THE USA. BEST OF LUCK!