Misty River Romance #2

Former foster kid Sebastian Grant has leveraged his intelligence and hard work to become a pediatric heart surgeon. Even so, his career success has failed to fill the hole within him. When he meets high school teacher Leah Montgomery, his fast-spinning world comes to a sudden stop. He wants a chance with her, but then learns that his best friend has long had feelings for Leah, and realizes he's not going to get that chance.
Leah's a math prodigy who's only ever had one big dream — to achieve a PhD. She willingly put that dream on hold to raise her brother, but now that he's on the verge of going to college, she's determined to avoid any obstacles in her path. Especially romance.
After Leah receives surprising results from the DNA test she submitted to a genealogy site, she asks Sebastian to help her comb through hospital records in order to uncover the secrets of her history. The more powerfully they're drawn to one other, the more strongly Sebastian must resist, and the more Leah must admit that some things in life — like love — can't be explained with numbers.
Click button below to visit Let It Be Me on Goodreads and add it to your virtual shelves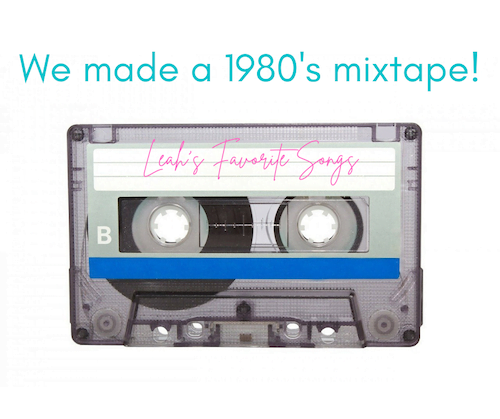 Leah, the heroine of Let It Be Me, loves 1980's music! We asked readers on Facebook to name their favorite 80's songs and then my friend Amy compiled them into an amazing playlist! You'll find the playlist on Apple Music here and on Spotify here.