Bradford Sisters Romance #2

Famously beautiful model Willow Bradford is taking a temporary break from her hectic schedule to work as the innkeeper at her family's small-town bed-and-breakfast. She was enjoying the peace of her hometown, Merryweather, Washington, right up until she came face-to-face with Corbin Stewart, the man she loves to hate. A thoughtful rule-follower by nature, Willow threw caution to the wind four years ago when she entrusted her heart to Corbin — then suffered the consequences when it all fell apart.
Former NFL quarterback Corbin is forceful, charming, and accustomed to getting what he wants . . . except where Willow Bradford is concerned. Unable to forget her, he's never stopped regretting what happened between them.
When a decades-old missing persons case brings Corbin and Willow together, they're forced to confront their past and who they've become — and whether they can risk falling for one another all over again.
Excerpt
Click here to read an excerpt
Quotes from the book

Feel free to share these on social media!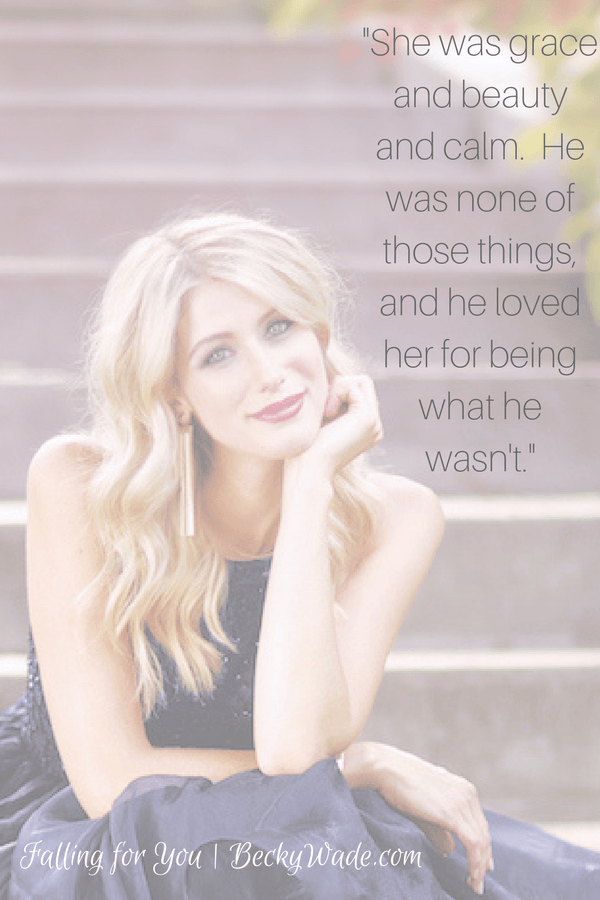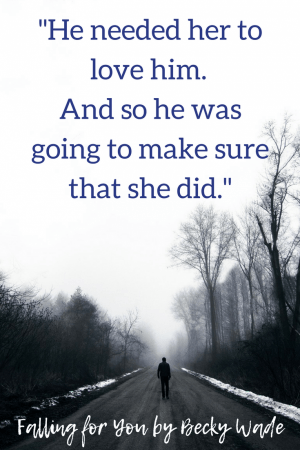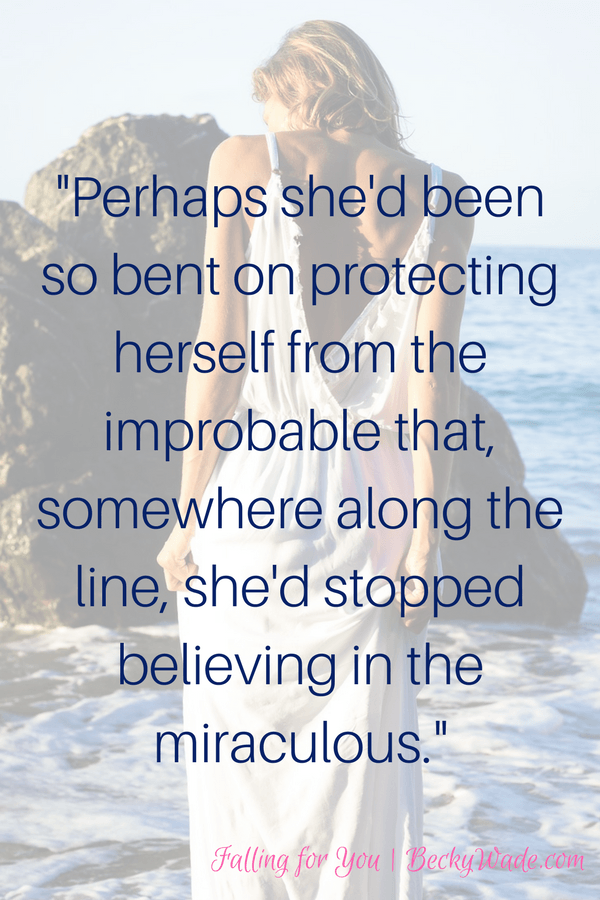 Inside scoop
 Click here to see behind-the-scenes photos of the cover shoot
 Click here to read an interview with the cover model
Video
Click button below to visit Falling for You on Goodreads and add it to your virtual shelves

Click to tweet
What people are saying about Falling for You
*Winner of the Contemporary Romance category of the Christy Award, the Evangelical Christian Publishers Association's award to honor and promote excellence in Christian fiction
*Winner of the Romance category of the INSPY Award, the bloggers' award for excellence in faith-driven literature.
"Becky Wade's talent for penning beautifully romantic novels has never been in question, but her second Bradford Sisters Romance, Falling for You, confirms she is at the top of her game." -RelzReviewz
"The end of this book drew me right into conversation with my Savior. When that is your response after reading a fictional book, you know you've found a new favorite." -Faith Found in Fiction
"This captivating story has a sweet plot that immediately pulled me into the story and I didn't want to put it down until the last page was turned." -Between the Pages with Katrina
Pinterest board
Click here to visit the Pinterest Board for Falling for You
Save
Save