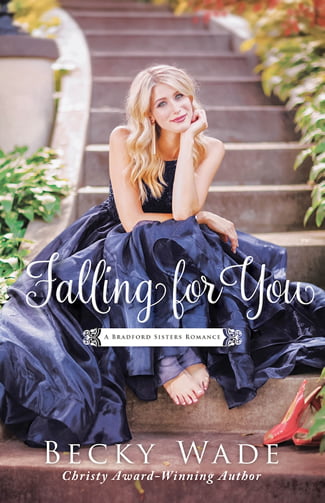 Bradford Sisters Romance #2
Famously beautiful model Willow Bradford is taking a temporary break from her hectic schedule to work as the innkeeper at her family's small-town bed-and-breakfast. She was enjoying the peace of her hometown, Merryweather, Washington, right up until she came face-to-face with Corbin Stewart, the man she loves to hate. A thoughtful rule-follower by nature, Willow threw caution to the wind four years ago when she entrusted her heart to Corbin — then suffered the consequences when it all fell apart.
Former NFL quarterback Corbin is forceful, charming, and accustomed to getting what he wants . . . except where Willow Bradford is concerned. Unable to forget her, he's never stopped regretting what happened between them.
When a decades-old missing persons case brings Corbin and Willow together, they're forced to confront their past and who they've become — and whether they can risk falling for one another all over again.

Also available wherever fine books are sold

Becky Wade's talent for penning beautifully romantic novels has never been in question, but her second Bradford Sisters Romance, Falling for You, confirms she is at the top of her game.