Welcome to the Christian Fiction Scavenger Hunt! If you've just discovered the hunt, be sure to start at Stop #1, and collect the clues through all the stops, in order, so you can enter to win one of our top five grand prizes!
The hunt BEGINS on 10/15 at noon MST with

Stop #1

at LisaTawnBergren.com.

Hunt through our loop using Chrome or Firefox as your browser (not Explorer).

There is NO RUSH to complete the hunt—you have all weekend (until Sunday, 10/18 at midnight MST)! So take your time, reading the unique posts along the way. Our hope is that you discover new authors/new books and learn new things about them.

Submit your entry for the grand prizes by collecting the CLUE on each author's scavenger hunt post and submitting your answer in the Rafflecopter form at the final stop, back on Lisa's site. Many authors are offering additional prizes along the way!
---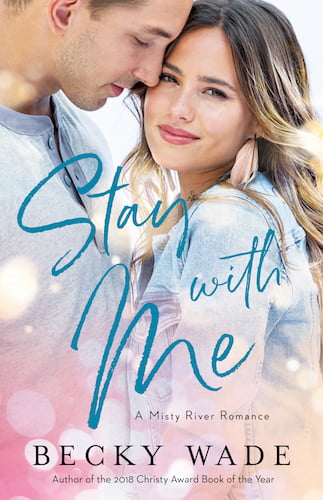 Hi, everyone! My name's Becky and I'm so pleased to meet you.
     I'm a Jesus follower, wife, mom of three, Dallas-Texas-dweller, and hopeless romantic.  These days you'll find me chasing around my new Cavalier King Charles Spaniel puppy, answering the tech/school/food needs of my kids who are home attending virtual classes, and criss-crossing my neighborhood as I dictate scenes for my next contemporary romance novel.
     My most recent book is called Stay with Me, and it's the first in a series about a group of adults connected by a tragedy they survived when they were in middle school.  I loved weaving romance through the pages of this novel, but ultimately my favorite thing about Stay with Me is the opportunity God gave me to celebrate the awe-inspiring grace He lavishes on His imperfect people.  We're all so deeply imperfect.  Yet His grace is sufficient for you and me.  All the time.  No matter what.
     When acclaimed Bible study author Genevieve Woodward receives an anonymous letter referencing her parents' past, she returns to her hometown in the Blue Ridge mountains to chase down her family's secret. She sets her heart on renting a cottage on Sam Turner's historic farm.  But Sam has learned to embrace his sorrow and his isolation.  The last thing he wants is proximity to the woman whose struggles stir his worst failure back to life.
     One of my favorite job perks? Getting to spend months and months with each novel's hero!  Thus, I decided on the following topic for my post….
---
Five Reasons to Love Book Boyfriends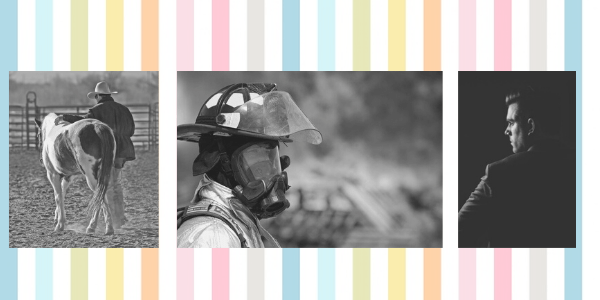 #1: They're epically romantic.  You can count on a book boyfriend to put their life on the line for you, waste away without you, and say the most terrifically romantic things.  For example:
     "I can't do many things, but I can love you, Meg. I can love you every hour of every day for the rest of my life. I swear to you I can. I want to earn the right to try." – Bo Porter, Undeniably Yours
     "You're the one I go to sleep thinking about and wake up thinking about." – Sam Turner, Stay with Me 
     "I'm a mess," he insisted, "without you." – Matt Jarreau, My Stubborn Heart 
     "I've loved you since I was fourteen, and I'll love you for longer than eternity lasts." – Zander Ford, Sweet on You
     #2: They don't need to eat.  Have you had your fill of grocery shopping, cooking, and meal clean-up?  No problem, because your book boyfriend doesn't require food. 
     #3: They're always there when you want them to be, but they never intrude on your space when you don't.  In the mood to spend ten hours in a row with your book boyfriend while on a weekend antiquing trip with girlfriends?  Unlike a human man, your book boyfriend will happily accompany you on that trip.  Enjoy as many hours with him as you desire, then put him aside. He won't utter a peep of protest.
     #4: Your book boyfriend looks exactly the way you want him to look.  Even though your book boyfriend's author has given you a few details about his appearance, you have the power to construct him the way that you want him to be in your imagination.  Thus, he's miraculously attractive even when brooding, silent, or irritated.
     #5. You can relive falling in love with him again and again.  We only get to experience falling in love with a human man once.  Over time, the swoony details of that can become fuzzy in our memories.  But you can ride the emotional roller coaster of falling in love with your book boyfriend anytime you wish.  He'll wait patiently for you, there on your bookshelf.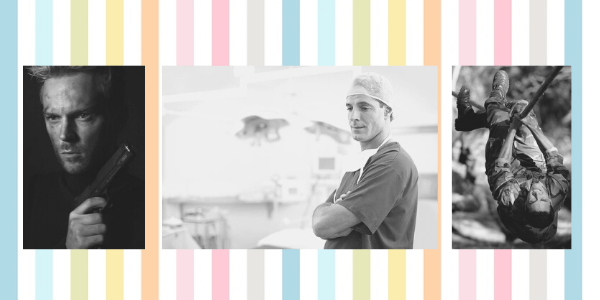 ---
Here's the Stop #23 Basics:
If you're interested in reading Stay with Me,

click here

for a list of retailers!

Clue to write down:

spent

Here's the link to Stop #24, the next stop on the loop:

Elizabeth Goddard's site
---
I'm running a giveaway! One winner (drawn randomly) will receive a small box of Godiva chocolates, a set of my favorite brand of note cards, and a set of my favorite brand of pens.  To enter, please sign up to receive my quarterly e-newsletter by filling out the Rafflecopter form below.  Current subscribers are encouraged to enter, too! Entering this giveaway will not cause current subscribers to receive duplicate emails (unless you provide an email different than the one you provided in the past).  USA only, please.
Thanks for stopping by!