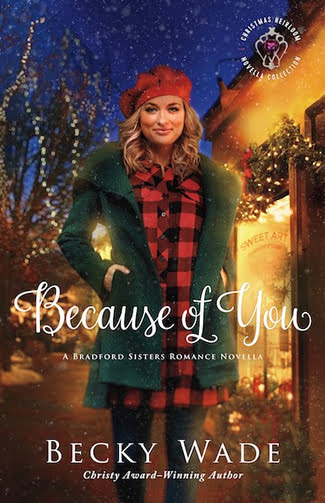 Bradford Sisters Romance Novella #2.5
Chocolate shop manager Maddie Winslow's secret crush on widowed history professor Leo Donnelly is as long-standing as it is unlikely to lead to romance.
Leo's brainy, handsome, and kind. But for the past few years since his wife's death, he's been solely focused on his young son, their shared grief, and work.
Maddie knows Leo views her as nothing more than his late wife's friend. However, when they're asked to work together to provide Christmas gifts for a family in need, the two are thrown into close proximity. Maddie's discovery of a family heirloom brooch rumored to bring a happily-ever-after to its owner, causes her to hope.
Might it finally be her turn for true love this Christmas season?

Also available wherever fine books are sold