Are you a blogger?  Reviewer?  Interviewer?  I've created this page for you.  
Here, you'll find information about my most recent release, True to You, as well as social media links, author photos,  author bios of various lengths, and a Q&A that you're welcome to use.

Please feel free to contact me via email if I can be of help to you!
Most Recent Novel: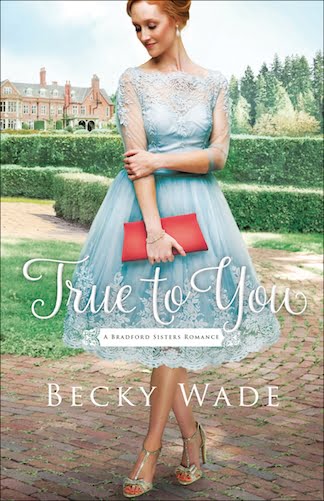 Genre: Christian Contemporary Romance
Publisher: Bethany House
Release Date: May 2, 2017
ISBN: 978-0764219368

Back cover copy, a link to an excerpt, memes, buy links, and more can be found on True to You's page of this site.
Website and social media links

:
Facebook: http://www.facebook.com/authorbeckywade
Twitter: http://twitter.com/beckywadewriter
Goodreads: http://www.goodreads.com/author/show/5298259.Becky_Wade
Pinterest: http://pinterest.com/beckywadewriter/
Instagram: http://instagram.com/beckywadewriter
Blog: http://inspiredbylifeandfiction.com/blog/
Short Bio:
Becky makes her home in Dallas, Texas with her husband and three children.  She's the Carol Award, INSPY Award, and Inspirational Reader's Choice Award winning author of heartwarming and humorous contemporary Christian romances.
Medium Length Bio:

Becky's a California native who attended Baylor University, met and married a Texan, and settled in Dallas.  She published historical romances for the general market before putting her career on hold for several years to care for her three children.  When God called her back to writing, Becky knew He meant for her to turn her attention to Christian fiction.  She loves writing funny, modern, and inspirational contemporary romance!  She's the Carol Award, INSPY Award, and Inspirational Reader's Choice Award winning author of My Stubborn Heart, the Porter Family series, and the Bradford Sisters Romance series.
Long Bio:
During her childhood in California, Becky frequently produced homemade plays starring her sisters, friends, and cousins.  These plays almost always featured a heroine, a prince, and a love story with a happy ending.  She's been a fan of all things romantic ever since.
Becky and her husband lived overseas in the Caribbean and Australia before settling in Dallas, Texas.  It was during her years abroad that Becky's passion for reading turned into a passion for writing.  She published three historical romances for the general market, put her career on hold for many years to care for her kids, and eventually returned to writing sheerly for the love of it.  She's delighted to be penning warm, wry, and heartwarming contemporary romances for the Christian market.  She's the Carol Award, INSPY Award, and Inspirational Reader's Choice Award winning author of My Stubborn Heart, the Porter Family series, and the Bradford Sisters Romance series.
These days Becky can be found failing but trying to keep up with her housework, sweating at the gym, carting her kids around town, playing tennis, hunched over her computer, eating chocolate, or collapsed on the sofa watching TV with her husband.
Author Photos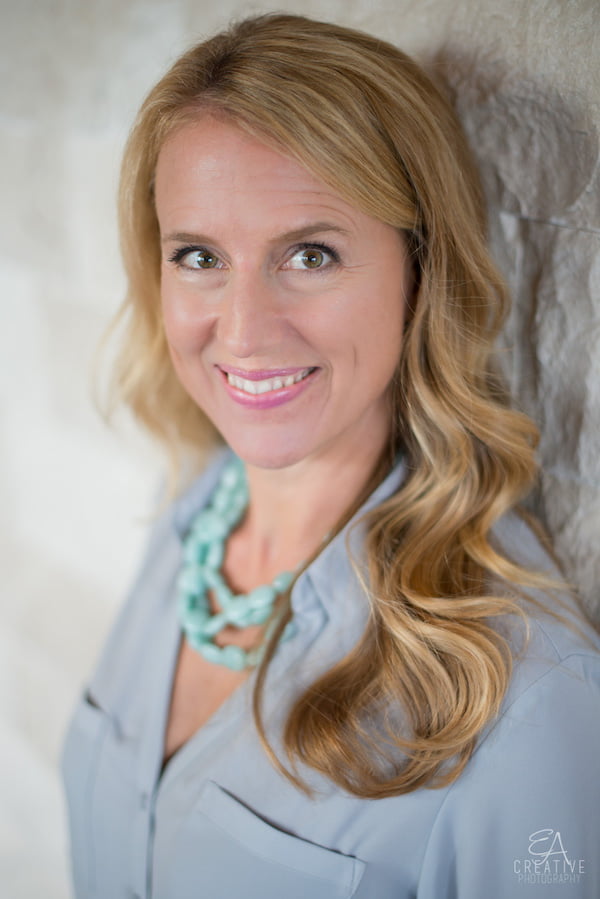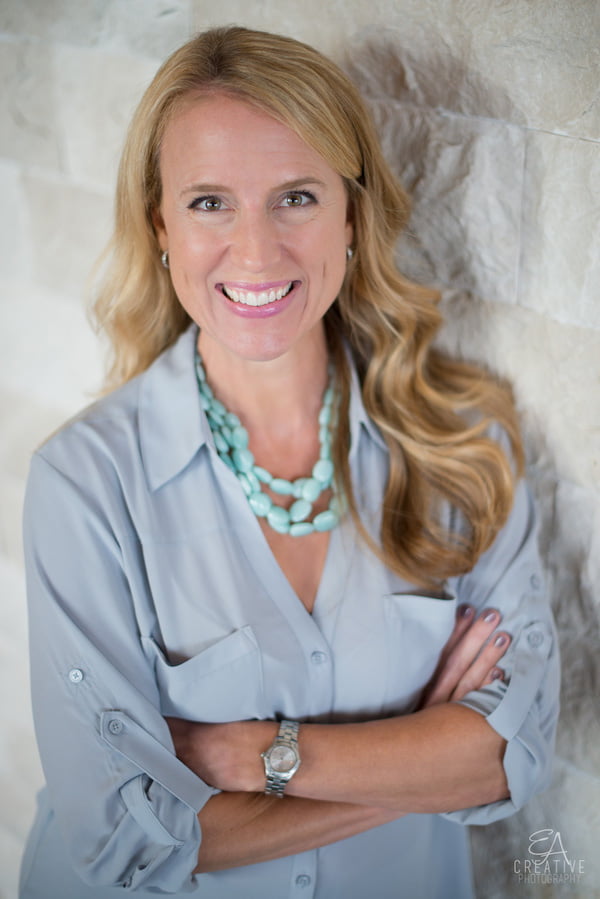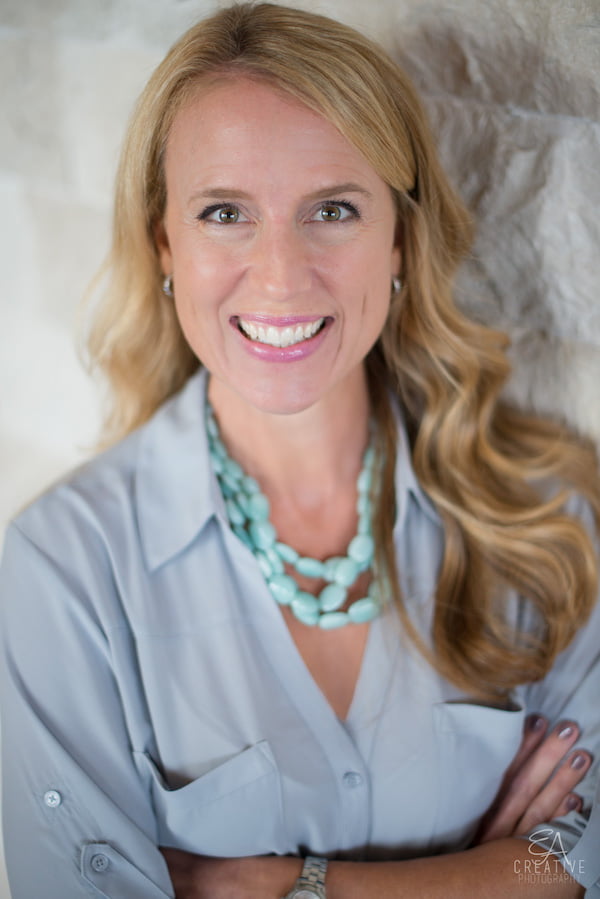 Q&A with Becky about her latest novel,

True to You
True to You is the first book in a brand new series. What inspired you to write a about three sisters?
I'm the eldest of three sisters! I love having sisters. We did our share of fighting when we were growing up, but we've been a huge source of friendship, trust, comfort, and support to each other ever since we hit adulthood. We can talk for hours. We look alike. We all share the same sense of humor. My fondness for my sisters and for the bonds of sisterhood inspired me to pen a series based on sisters.
True to You tells the love story of a brainy genealogist and a Medal of Honor winning Navy Seal. Is this a case of "opposites attract"?
It absolutely is. The heroine of True to You, Nora Bradford, is bookish and history-loving and fearful of love. The hero, John Lawson, is athletic and practical and confident. I had great fun pairing the two of them together. Their banter was a delight to write. And it was intriguing for me as an author to peel back the surface of their personalities to discover why the hearts beneath were perfectly matched.
What aspect of the story did you most enjoy writing?
At the outset of the novel, John hires Nora to help him find the biological mother who gave him up for adoption when he was an infant. I thoroughly enjoyed researching adoption and reunion and then crafting a plot that enabled John and Nora's genealogical search to uncover one clue after another.
What impact do you hope that True to You will have on readers?
Because I write romances, I always hope that readers will close the final page of my books with a happy sigh and a smile. In this particular case, the theme of True to You is truth. I'm praying the Lord will use this story to remind readers of the fact that their true identity is, was, and always will be, in Him.
How would you describe your writing style?
Romantic, humorous, heartwarming.  I'm interested in writing about imperfect, flawed people who are nonetheless loved by a perfect God.  Thus, my books all have a strong faith storyline.  I strive to write authentically.  I like to laugh.  I delight in writing about modern-day people and places.  At least one of my two main characters is always 'larger than life' in some way.  And my books are very romance heavy.  My readers can count on a hunky hero who's going to fall madly in love with the heroine.
What aspect of your career do you find most challenging?
The writing of the rough draft, which is somewhat unfortunate, since I spend MOST of my year writing the rough draft.  The first one hundred pages are particularly difficult for me because I'm still sinking into the new characters.
Any advice for other writers?
I think it's incredibly valuable to take time to learn the craft of writing via writer's groups, non-fiction books on the topic, conferences.  While learning the craft, I recommend practice.  Write one manuscript through to the end.  Then another!  As you go, try out different sub-genres and cultivate your own unique voice.  In the end, it's critically important that you take the knowledge you've gained, and write your book the way that you love it best.
What are you working on next?
I'm finishing book #2 in the Bradford Sisters Romance series.  Eldest sister Willow Bradford and NFL quarterback Corbin Stewart are the heroine and hero of the second novel.  Corbin's confident and charming and funny, which makes him a lot of fun to write!
Save
Save
Save
Save
Save
Save