A Life of Inspiration
I'm so pleased to welcome my good friend Dani Pettrey to my site! She's been a faithful friend and prayer partner of mine for years.  My writing journey has been so much sweeter because of her! 
Today, she's guest-blogging, sharing info about her new release, and offering a fabulous giveaway! You may remember that I offered part one of our "Book-end Your Summer With Romance" giveaway a few months ago, so that you could kick off your summer with contemporary romance.  Now Dani's back with part two of our giveaway, celebrating summer's end with an adorable set of bookends and three of her romantic suspense novels. Enjoy!! -Becky
---
Hi friends,
My mentor and dear friend, Dee Henderson, told me that 'to write a full story you have to have a full life.' She shared that years ago, so I might be paraphrasing it, but that was the heart of her comment. But for me it was much more than a comment—it was a heart truth. Do you ever get those? When you hear a quote or a song lyric or a friend says something inspiring that sinks in your heart and holds fast.
Dee shared that well over a decade ago. Actually, it was probably fifteen years ago now, but I still replay it through my mind when the writing life gets crazy, when I feel spread too thin, when I struggle to manage my time well and wonder what I need to cut out and what I need to keep. Her heart truth thumps inside and reminds me of what's important. Her comment could also be paraphrased "To write well, you must live well."
Writing, as much as I love and adore it, as much as it's a part of me in every fiber of my being, woven into me by my Creator (as I believe He does for all gifts with everybody), it's not what's most important in life. It's important. It feeds my soul. It lets me express the creativity always bouncing around in my head and lets me connect with others through the power of story. But…. you probably knew there was a 'but' coming. But to write well, you must live well.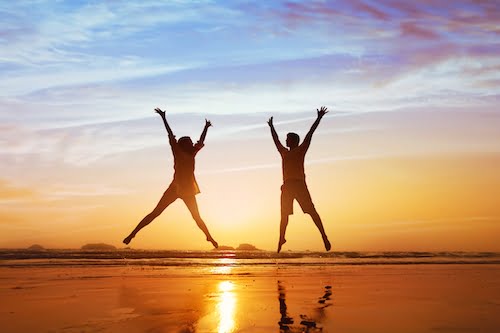 You can't write from an empty well. You need your well—your family life, your spiritual life, your friendships and most definitely your creativity to be watered so your well overflows and pours out into your writing.
So, what do I view as "living well" (okay, pun a little intended)? For me, there are two essentials for a life well-lived.
A deep relationship with my Savior.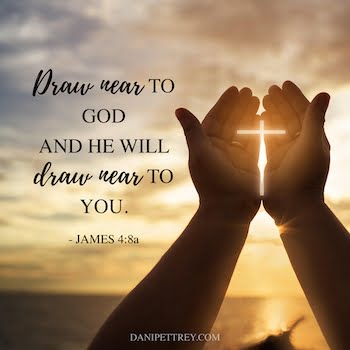 A deep relationship with my family.
" Children are a heritage from the Lord…"
Psalm 127:3 a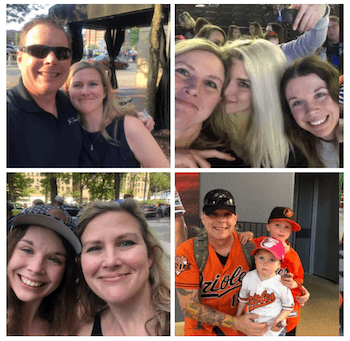 Reader Question: Who is one person that inspires you and adds joy to your life?
Hugs,  Dani
---
Book Overview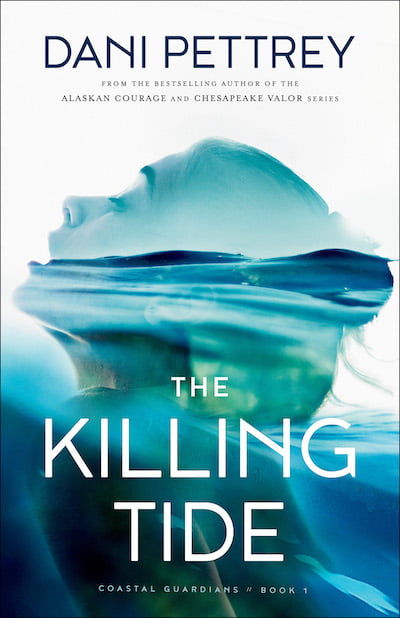 A Corpse That Only Leads to Secrets. 
An Old Flame with Danger Written all over Her.
Things Are about to Get Very Complicated.

When one Coast Guard officer is found dead and another goes missing, Coast Guard Investigative Service special agent Finn Walker faces his most dangerous crime yet. His only clues are what little evidence remains aboard the dead officer's boat, and the direction the clues point to will test Finn and the Guard to their limits.

The already volatile situation is complicated even further with the arrival of Gabby Rowley–Finn's boss's sister and an investigative reporter with unrelenting questions about the crime. Now that she's returned, the tug on Finn's heart is strong, but with the risks she's taking for her next big story, he fears she might not live through it.

Thrown together by the heinous crime, Finn and Gabby can't ignore the sparks or judgments flying between them. But will they be able to see past their preconceptions long enough to track down an elusive killer, or will they become his next mark?
---
About Dani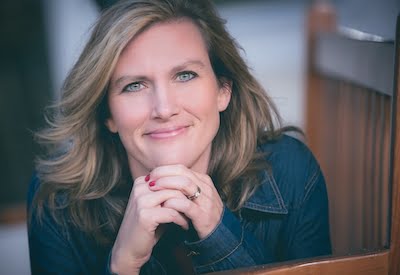 Praised by New York Times best-selling author Dee Henderson as "a name to look for in romantic suspense," Dani Pettrey has sold more than half a million copies of her novels to readers eagerly awaiting the next release. Dani combines the page-turning adrenaline of a thriller with the chemistry and happy-ever-after of a romance. Her novels stand out for their "wicked pace, snappy dialogue, and likable characters" (Publishers Weekly), "gripping storyline[s]," (RT Book Reviews), and "sizzling undercurrent of romance" (USA Today).
 
She researches murder and mayhem from her home in Maryland, where she lives with her husband. Their two daughters, a son-in-law, and two adorable grandsons also reside in Maryland. For more information about her novels, visit danipettrey.com
---
Enter the Book-end Your Summer With Romance Giveaway!